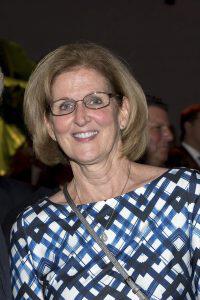 Dear Friends,
Happy New Year from all of us at the Jon Bon Jovi Soul Foundation!  2016 capped off our first ten years of operations!  As we celebrated many accomplishments in the fields of affordable housing and hunger -much due to the learned best-practices and sage mentoring by our many community partners – we look forward to continuing that work with you into 2017 and forward.
As many of you already know, this month we will have some transitions here at JBJSF.  After ten plus incredible years I will be stepping aside as the Executive Director to focus on personal activities and, thanks to Jon and the Board, will stay involved by retaining my position on the Board of the Foundation.
We, as a Board, are excited to announce the selection of Melody Keim as the next Executive Director.  Melody comes to us from the Lancaster County Community Foundation and prior to that the East King Improvement District where she has honed her management and community team-building skills.
I would be mistaken to not thank each and every one of you for the incredible support you have provided to our Foundation, and me personally, as we grew from a fledgling organization to one that has garnered national recognition for our work.
It has truly been "The Power Of We" because without you, our faithful donors none of this would have been possible.  Your understanding of our mission and basic "hand up" philosophy, your support of that work both financially and in your presence has been a motivating factor to me every single day over the past ten plus years.
During my tenure, I have collaborated with the smallest of nonprofits to the largest networking organizations as well as many local, state and Federal government entities – all of whom have provided inspiration to me.  I leave this position with the greatest respect for the work that each and every one of you do each day in providing compassionate and impactful services to those in need.
So as I pass the reins to Melody, I thank you for your support, your friendship and for your inspiration and I look forward to seeing what the future holds in store for us!
With warm regards,
Mim