Red Bank program provides two events assisting families to prepare for the 2019 – 2020 school year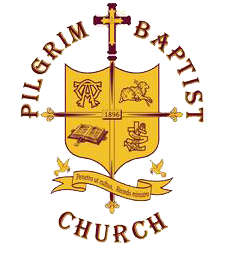 RED BANK, NJ – The Summer STEAM Academy hosted by The Pilgrim Baptist Church (PBC) is scheduled from August 19th to August 23rd at 172 Shrewsbury Avenue, Red Bank, NJ 07701. STEAM Academy is a 5-day school readiness initiative that provides school-aged students (grades 3-12) with an opportunity to develop the skills and experience necessary for a successful start to the school year. Special attention is given to abbreviated core areas of; Science, Technology, Engineering, Arts & Mathematics. Also, students are exposed to social, health & wellness and career opportunity discussions designed to foster improved self-esteem and educational motivation. The cost of the Academy is $5.00 per student. However, scholarships are available. No student will be denied the opportunity to attend.
Food stress and food insecurity is a daily issue for many students in the surrounding community. To promote healthy eating habits, evening meals, snacks and discussions on nutrition are provided throughout the program. The healthy eating initiative is supported by a generous grant from the Jon Bon Jovi Soul Foundation.
As a spearhead for The JBJ and PBC Hope & Comfort Warming Center, Marylou Caputo, Community Program Manager at JBJ Soul Kitchen Red Bank (alongside Pastor Porter of PBC) is at the head of efforts to provide more opportunities for success in the community. "JBJ Soul Foundation is happy to support Pilgrim Baptist Church and its latest endeavor to assist students with a great start to the new school year," said Marylou of the partnership. "Whether we are addressing a night of warmth at the Warming Center or giving students a "warm up" for a successful school year, the JBJ Soul Foundation is pleased to join PBC as they continue to provide opportunities to champion all in our community."
The week of activities will culminate on Saturday, August 24 with a region-wide "Back-to-School Festival." The festival will provide backpacks & school supplies for every student, as well as a barbecue, live entertainment, health screening, voter registration and other exhibits for all families in attendance. The festival is sponsored by The HOSA Fund, Inc. (House on Steven Avenue) to provide backpacks and supplies to over 500 students in Monmouth, Ocean & Middlesex Counties.
For further information, please call Pastor Porter at 732-747-2343.

###

ABOUT PILGRIM BAPTIST CHURCH
The Mission of the Pilgrim Baptist Church shall be to spread the gospel of our Lord and Savior, Jesus Christ through the preaching of the gospel, teaching of the scriptures, and supporting both home and foreign missions. It shall also be to perpetuate the sacred ordinances of Baptism and the Lord's Supper and provide a place of worship and fellowship for the membership.
This Church endeavors to meet on Sunday for worship services, and as the Lord leads us, shall meet to offer other opportunities for worship consistent with Protestant tradition. For additional information visit http://www.pilgrim-baptist.org/