Donations, including landmark gift from Lynne and Harold Honickman, will support work to end and prevent homelessness in Philadelphia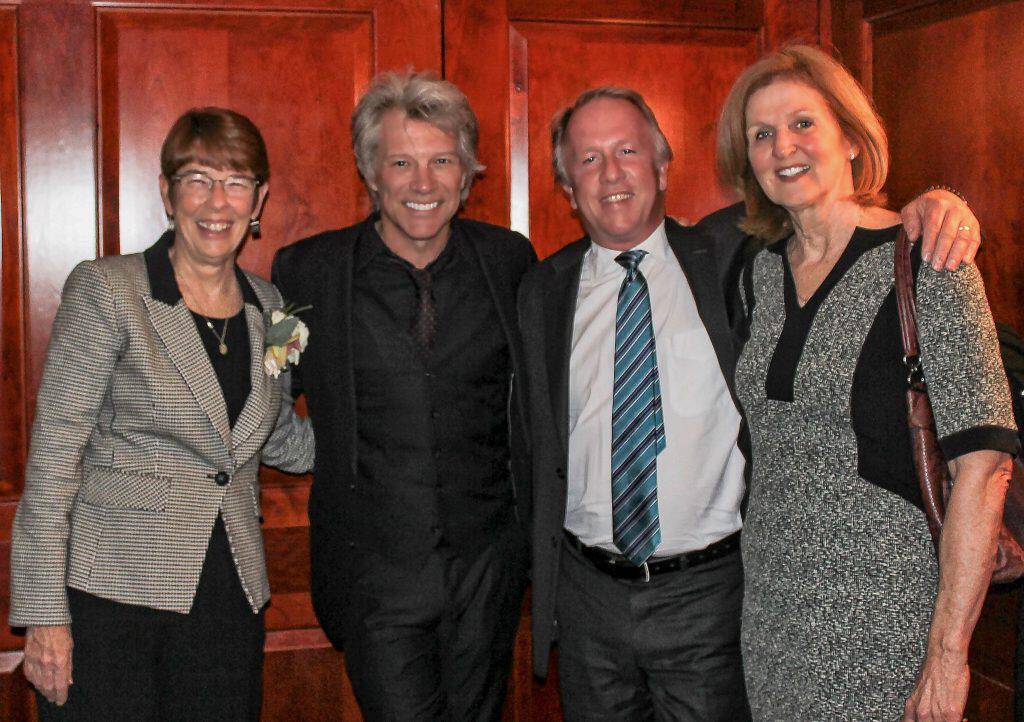 PHILADELPHIA, PA (April 17, 2019)—Project HOME announced today that it raised a total of $10 million at its 30th Anniversary Gala at the Marriott Downtown Philadelphia on April 16, 2019. Attendees and committed citizens donated $3.5 million leading up to the gala. During the event, more than 1,400 civic and business leaders, philanthropists, and young adults had the opportunity to make additional gifts to Project HOME in multiples of 30, with Jon Bon Jovi providing a $300,000 gift from the JBJ Soul Foundation. Lynne and Harold Honickman, who were honored with a lifetime achievement award during the gala, committed an additional $6 million to help Project HOME reach the $10 million mark.
"When Project HOME began 30 years ago, we couldn't have imagined the impact it would have thanks to the support of so many generous and visionary individuals," said Sister Mary Scullion, Project HOME co-founder and Executive Director. "We have ambitious plans for the funds we raised that will address the needs and challenges of individuals and families struggling with homelessness, poverty, mental health issues, and substance use disorder. We're grateful to the entire Project HOME community for their commitment and wish to extend a special thank you to Lynne and Harold Honickman for their ongoing leadership and support."
During the gala, Sister Mary and Joan Dawson McConnon laid out a five-year plan focused on three core areas – increasing and preserving housing, expanding education and workforce development programs, and expanding outreach for chronically street homeless individuals. The event also included a presentation of a Lifetime Achievement Award to Lynne and Harold Honickman honoring their legacy of support for Project HOME, which includes the Honickman Learning Center and Comcast Technology Labs in North Philadelphia. The gala was chaired by Marjorie and Jeffrey Honickman with honorary Co-Chairs Dorothea and Jon Bon Jovi.
"To be surrounded at the gala by so many people in a shared community with a shared vision was electrifying," said Lynne Honickman. "We're proud to support Project HOME's efforts to provide housing, education and other necessities for a meaningful life and believe deeply in Sister Mary and Project HOME's credo – 'None of us are home until all of us are home.'"
"One of the most important lessons of the last three decades is that no one person can do this alone,' said Jon Bon Jovi. "The mission of ending homelessness and ensuring that everyone has a place to live…it takes everyone and what I like to call, "The Power of We'."
Support for the Project HOME 30th Anniversary Gala and the organization's ongoing work was provided by Bank of America, Susan and George Connell, Sheila and John Connors, Pam Estadt and Ira Lubert, Deborah M. Fretz, Janet and John Haas, Shirley and Richard Hahn, Joan and Daniel Hilferty, Lynne and Harold Honickman, Marjorie and Jeffrey Honickman, Independence Foundation, Liz and Matthew Kamens, Caroline and Sidney Kimmel, Maguire Foundation, Leigh and John Middleton, Jeanette Lerman-Neubauer and Joseph Neubauer, Linda Richardson and Steven Korman, Aileen and Brian Roberts, A. Morris Williams, Jr., and so many other generous people and organizations.
About MPOWER
MPOWER is a Project HOME Community Investment Partnership drawing on a powerful network of people and ideas that multiplies Project HOME's impact in five key areas: investments, relationships, resources, advocacy, and evidence. In just five years, the partnership's impact multiplier model has leveraged $25 million into $250 million which has helped to provide services to more than 15,000 people, including ending chronic street homelessness for more than 1,000 people.