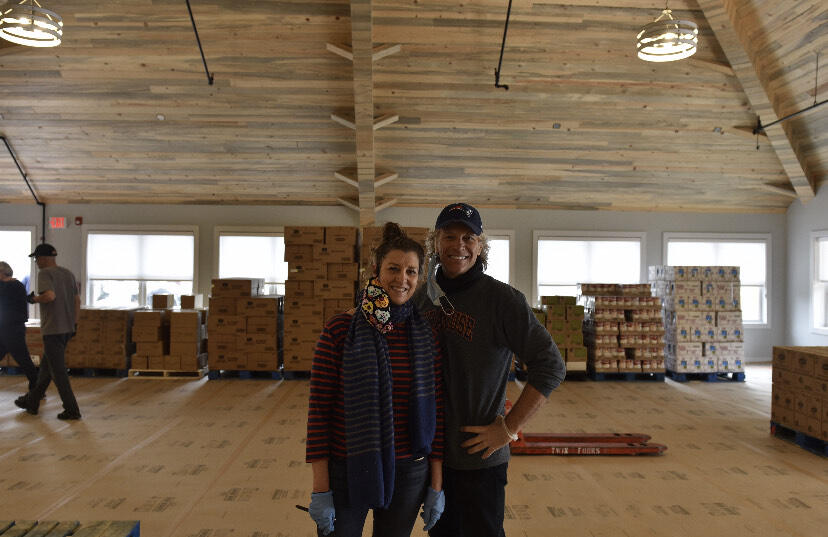 JBJ Soul Foundation has ended its food distribution program, the JBJ Soul Kitchen Food Bank, effective September 15, 2020, successfully fulfilling the non-profit organization's pledge to serve communities across the East End of Long Island.
Opened in May, the Food Bank distributed 447,225 lb. (238 tons) of healthy shelf-stable foods, fruit, vegetables, and pre-made frozen meals over 18 weeks, averaging 25,000 lb. per week. JBJ Soul Foundation thanks the Rubenstein Family for their generosity and support of the program.
Due to the COVID-19 pandemic, food pantries on the East End were experiencing significant food supply shortages. Pantries saw a 200% – 500% increase in food requests from individuals and families in the area. In response, the Foundation pledged to purchase and distribute food to eight pantries, serving over 5,000 people per month for four months. At one food pantry in the Springs community, the Food Bank fed over 10,705 residents, more than the total number it served in 2019.
"We're grateful for the opportunity to meet and work with the pantries we were able to serve," said Dorothea Bongiovi, Founder / Program Director, JBJ Soul Kitchen. "Their commitment to their communities was inspiring and humbling. We saw volunteers packing bags during a power outage and distributing food under a tent in 90 degrees while churches, classrooms, and extra space turned into food storage and distribution centers. We saw what was possible when we care for each other, and we are proud to be a small part of that." 
If you are interested in helping in-need families on the East End, please contact the following food pantries: