Jon Bon Jovi Soul Foundation joined HELP USA, the City of D.C.,  and other partners on Friday, May 25, 2018 in a ceremonial groundbreaking of the Walter Reed project in Washington, D.C..  JBJ Soul Foundation is proud to support the 77 units of "services-enriched" affordable housing for homeless Veterans.  HELP USA will provide social and supportive services to the residents, and the units will be furnished to allow for immediate occupancy for individuals and their families who may be coming from shelters or other transitional housing.
The site will eventually become "The Parks at Walter Reed" and will contain 2,100 residential units (of which 432 will be affordable units), retail space with a grocery store anchor, office space, a hotel, charter schools, medical uses, arts and entertainment uses in addition to 20 acres of open park space. The Walter Reed National Military Medical Center is still located on this property and will remain a fully operational hospital.
"The Walter Reed campus has a storied history of serving the men and women of our armed forces, and we are proud to be building housing on this site that will continue that tradition. HELP strongly believes that stable housing is the foundation of every other social service. By developing apartments for homeless veterans and providing on-site services we are helping people begin to build better lives," said Tom Hameline, President and CEO, HELP USA.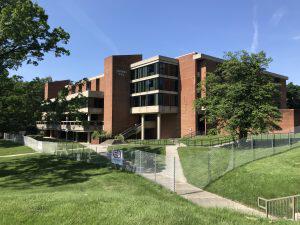 About HELP USA
HELP USA is one of the nation's largest homeless service providers and low-income housing developers serving at-risk populations including families, veterans, and victims of domestic violence. HELP USA currently serves more than 8,000 people every day at over 50 programs and residences across five states. Since its founding in 1986, HELP USA has served more than 500,000 men, women, and children, and developed in excess of 2,500 units of housing.